Carolina Feather-6 Inch Tuna & Dolphin Fishing Lure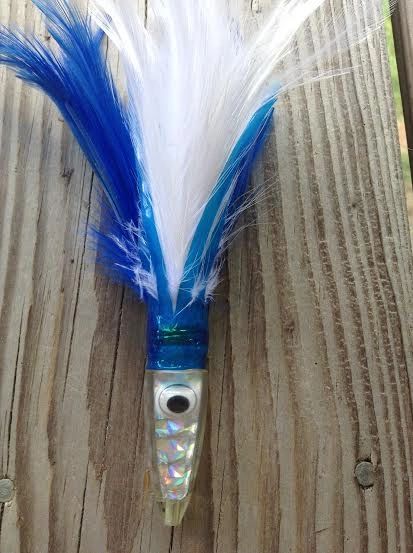 Carolina Feather-6 Inch Tuna & Dolphin Fishing Lure
The Carolina Feather is a great Tuna & Dolphin lure to troll that has natural feathers giving the lure a natural seductive action fish simply can't resist! This tuna and dolphin fishing lure also features a clear plastic head and strike provoking eyes.
Available either with a regular single hook rig or unrigged. 1 per pack
Tips: This is a great Tuna and Dolphin Lure so always have one in your trolling spread.