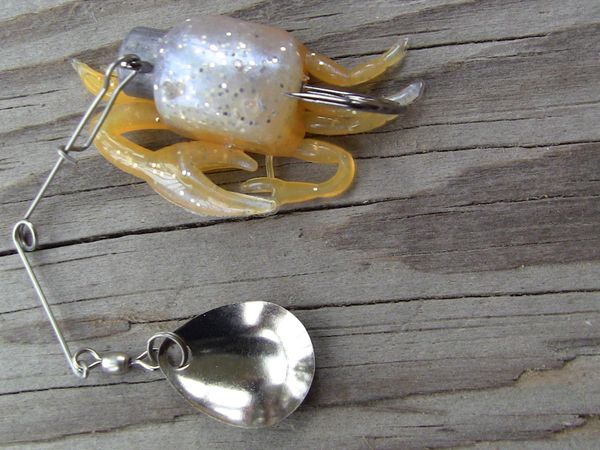 Crab Spin Jig 2Pk
Crab spin combines our bite sized soft crab with a spinner blade to add vibration and flash. In saltwater ,this lure catches Pompano, Trout, Redfish, Flounder, Weakfish, Snook and more! In Fresh water it catches Bass, especially in brackish rivers and lakes where bass eat small crabs! The male crab has a large claw and small claw while the female has two small claws. This is a great lure to use in cloudy water where its vibration and flash really help draw strikes. Crab size is approximately 1 inch by 1.75 inches.
Fishing Tip(s): 1. You can loosen the claws from the front of the body to give the lure more action or you can leave them attached to the body. They are held in place only by a small amount of plastic.
2. When sight fishing, cast well beyond the fish you see and retrieve the lure in front of the fish.
Available 2 per pk including-one female and one male crab. Crab Colors are Natural/Orn, Natural/Pink, Natural/Chart, Natural, and Motor Oil.