Carolina Lures Deep Darting Jigs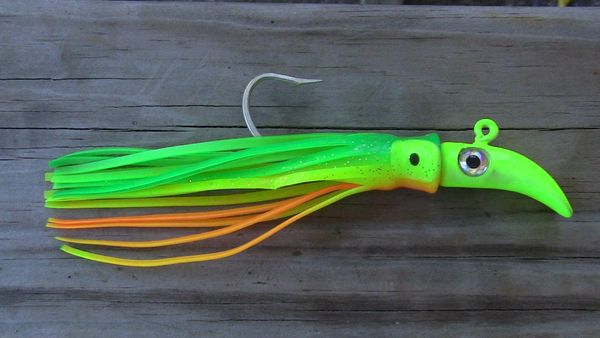 Carolina Lures Deep Darting Jigs
Carolina Lures Deep Darting Jigs are designed to get down deep where big fish feed.
For best results, drop the jig to the bottom and sharply jig the lure so the darting action draws savage strikes. The ½ ounce and 1 ounce versions are great lures for Snook, Trout, Spanish Mackerel, Bluefish, Flounder, and Fluke. The ½ ounce and 1 ounce jigs work well for rigging and trolling both Ribbonfish and Cigar minnows for King mackerel.
The 3 ounce version is also a fantastic Cobia & Grouper fishing lure. Holographic lens eyes are only available on the 3 oz Darting Jig.
Skirt colors include blue/glow and fluorescent chartreuse/green