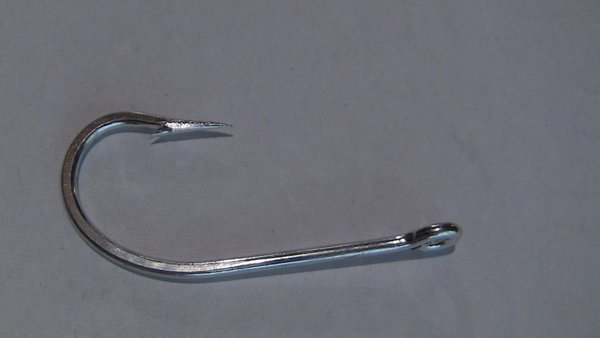 Mustad Hooks
These are the finest Mustad hooks to use in making your own professional grade rigs.
Priced per pack.
TG90 7/0 Heavy Duty Black Nickel Treble 5Pk $12.99. Great stinger Hook For Cow Tuna Rigs.
Available in Style 9175 Short Shank: Sizes 7/0 for Mini Yummee Flying Fish, and 9/0 for the larger flying fish on Tuna Under 100#.
Available in Style 7766: Size 8/0. Great Hook For Ballyhoo Rigs Or Rigging Lures.
7691 10/0 Heaviest Duty Welded Eye J Hook for Use on Cow Tuna Rigs Or Marlin Rigs $32.99 pk
7692 10/0 Heavy Duty Welded Eye J Hook For Use On Cow Tuna Rigs, Horse Ballyhoo Rigs Or Marlin Rigs(Slightly Lighter Hook than 7691) $29.99 pk
7692 9/0 Heavy Duty Welded Eye J Hook great for ballyhoo rigs $25.99 pk