Soft Crab Fishing Lures-MADE IN USA!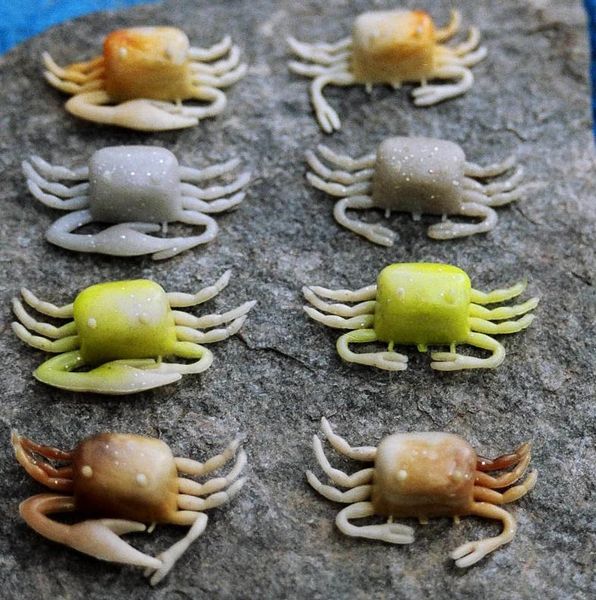 Soft Crab Fishing Lures-MADE IN USA!
All saltwater game fish eat small crabs, which is why they love to eat these bite size Soft Crabs. They are fantastic at catching Pompano, Redfish, Black Drum, Sea Trout, Weakfish, Flounder, Permit and Fluke. One of the best kept surf fishing secrets is using these soft crabs in the surf for Pompano where they work so well  that many anglers buy them from us by the hundreds year after year. Our Soft Crabs feature both male and female claw sets (Females have two small claws while males have one large and one small claw). Don't let this little bait fool you. It catches huge fish when other baits fail. This is a must have surf fishing lure as well as a lure for sight casting to fish on the flats and or to fish near pilings for Sheepshead. Available in 8 Pk or 50Pk
Proudly Made in USA! 
Warning! We protect our intellectual property. Yummee Fiddler Crab Design and "No Two Alike" are trademarks. Copyright 2014