Carolina Witch Swimming Ballyhoo Rig Making Kit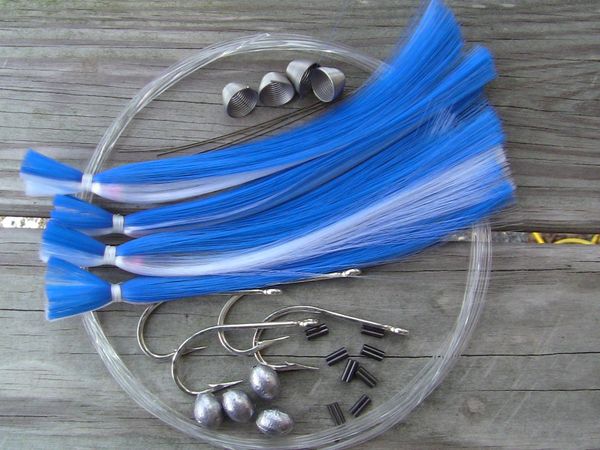 Carolina Witch Swimming Ballyhoo Rig Making Kit
This kit contains everything you need to make 4 rigged Carolina Witch Swimming Ballyhoo Rigs.
Kit comes complete with Carolina Witches, crimps, mono filament leader, sinkers, hooks, bait springs and rigging wire.
Save money and have some fun rigging and catching fish with your own lures.

Note: The 1 oz and 1/2 oz Lures have holographic lens eyes while most of the other sizes have painted eyes.
How to Make Carolina Witch Swimming Ballyhoo Rig-Video Click Here
How to Make Wahoo Proof Carolina Witch Swimming Monofilament Ballyhoo Rig Video-Click 
Legal Notice! Due To Lead Laws This item is  NOT AVAILABLE FOR SALE IN THE FOLLOWING STATES!  New Hampshire, New York, Vermont, Massachusetts, Maine and in any state that prohibits the sale of lead fishing products. Buyers assume legal responsibility concerning state laws for ordering products.