Deep Flash Jig Lure Making Kit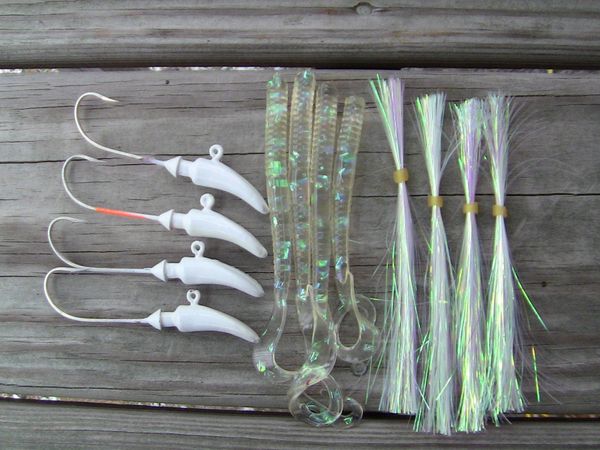 Deep Flash Jig Lure Making Kit
This jig lure making kit has everything you need to make four professional grade Deep Flash Jigs in just a few minutes.
Lure making kit includes 4 hydrodynamic jigs heads, 4 pearl flash Carolina Lures quick change skirts and 4 ribbon tail worms. These Jigs catch Snook, Striped Bass, Cobia, Fluke, Flounder, Halibut, Redfish, Trout, Weakfish, Grouper, Snapper and More! This is a fun and easy lure to make.
Proudly Made in The USA!