Electric Crystal Lure Hair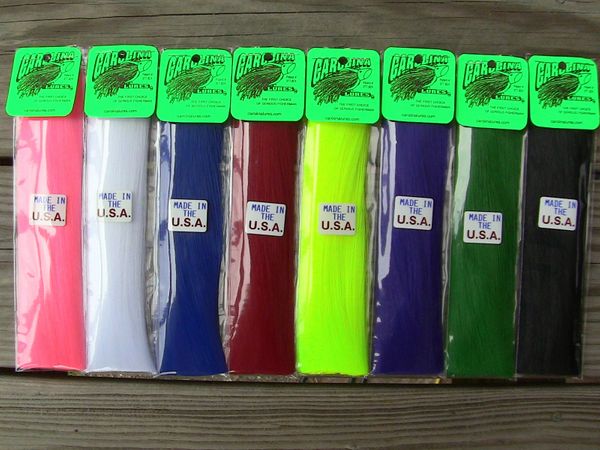 Electric Crystal Lure Hair
Electric Crystal Hair features brilliant fluorescent colors with the famous Carolina Crystal Polymer which also lets the lures flow better in the water.
Available in 1 oz packs only.
Pictures on this web site do not capture this hair color essence in its full brilliance. You must see it in direct sunlight to appreciate how good it looks and use it in your lures to appreciate how good it works. If you want to make the best lure possible, this is your lure hair.
Note- Some colors are more fluorescent than others but they all have the top quality Crystal polymer letting them flow better in the water and all have special dye that makes them light up electric in the fishes vision. This is one of the innovations that truly catches more fish and makes lures more durable.
Not available in red!