Electric Crystal Trolling Lures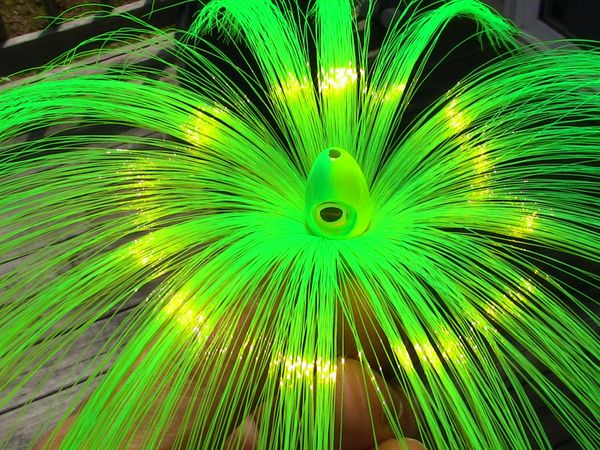 Electric Crystal Trolling Lures
These lures feature the finest Electric Crystal Hair with unmatched color radiance-iridescence and our finest streamlined lure heads with large holographic lens eyes. These lure skirts are tied with soft stainless steel Monel wire for maximum durability making them truly commercial grade fishing lures.
Available unrigged or with Swimming Ballyhoo Rig on Mono Leader with 8/0 Hook, bait rigging spring and 1/2 oz egg chin weight.
NOTE: Photos do not capture the amazing color radiance of these lures. You have to see them in the sunlight to appreciate the true colors.
These lures are top choices for trolling ballyhoo when fishing for Tuna, Dolphin, Wahoo as well as Sailfish and Marlin.
Proudly Made In The USA!
NEW!  Customize Your Lure By Adding Mylar Using Our Pull Down Menu