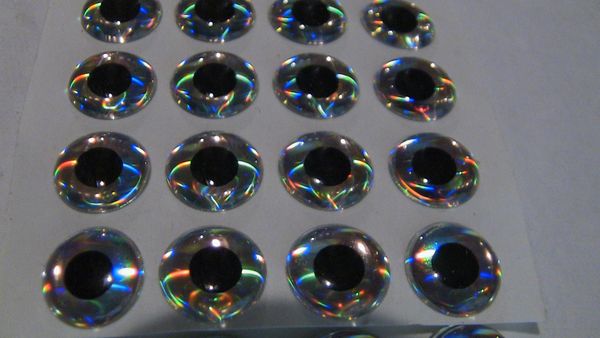 Fishing Lure Eyes
The are some of the best fishing lure eyes made. These holographic lens eyes are great for adding life-like action to your lures.
10 eyes per pack.
Size 6 fits our Carolina 1 and 2 Ounce heads, and our 6 ounce Wahoo Speed Trolling Head with counter sunk eye.
Size 4 fits 1/2 ounce Carolina Trolling Heads and 3 ounce Wahoo Speed Trolling Heads.