Mylar Flash Dart Fishing Lure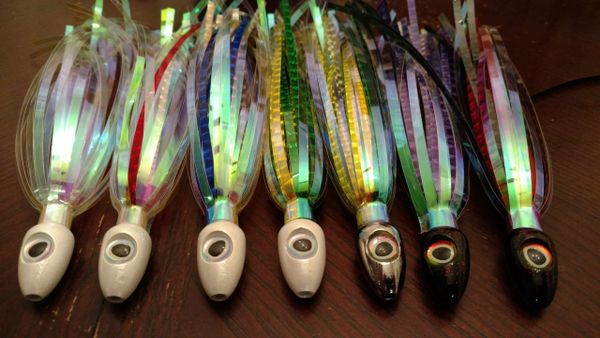 Mylar Flash Dart Fishing Lure
NEW! Catch Big Game Fish with Carolina Mylar Flash Dart Lures. This 7 inch lure features streamlined heads with holographic lens eyes and heavy duty Mylar tied with stainless wire for maximum durability. This lure works great with or without ballyhoo and can be pulled at high speeds. Available ballyhoo rigged, regular rigged (for trolling without bait) or unrigged. 
Note: Color Red/White is pearl white with a red stripe as shown in the pictures.

Fishing Tips: 1. For high speed trolling use without ballyhoo. 
                        2. For slow trolling, use with a swimming ballyhoo rig which are also available on our website.

Proudly Made in the USA!