Ultimate Ballyhoo Rig Making Kit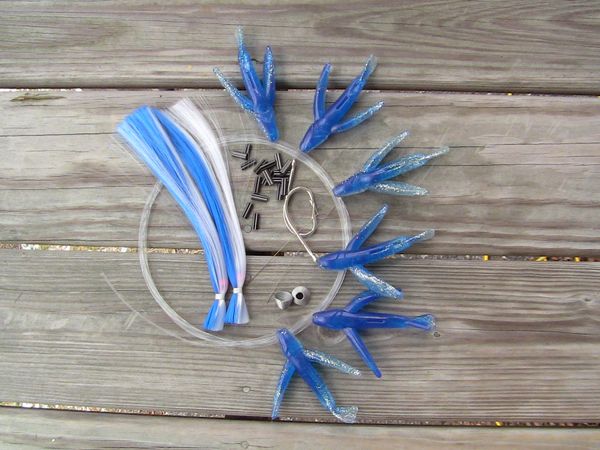 Ultimate Ballyhoo Rig Making Kit
This Ballyhoo Rig Making Kit contains all the components you'll need to make TWO ultimate ballyhoo rigs.
Kit includes six mini flying fish, 2 hooks, the crimps, bait springs, sinkers, 200# monofilament leaders, wire pins and two Carolina Witches.
Color choices allow you to choose the Flying Fish and chase lure colors.